Regular price
£4,795.00 GBP
Regular price
Sale price
£4,795.00 GBP
Unit price
per
Sale
Sold out
This kit delivers an arm wrenching level of performance (+18mph) through easy to install modifications. Expect huge gains in acceleration and torque along with fantastic top speed. Requires use of fresh premium unleaded fuel (91~93 octane).
MaptunerX programmer is utilized to reflash your original ECU (Engine Control Unit) for added performance.
The MaptunerX Bundle delivers instant plug-in horsepower! Quickly and easily load our Stage 2 performance tune into your Yamaha ECU eliminating the need to ship out your ECU for programming. Features a slick, full colour, touch screen display. There is no limit to the number of vehicles or tunes you can reflash with the MaptunerX. Simply purchase one additional tuning license for each vehicle that you would like to program. The MaptunerX features a slick, full colour, touch screen display for easy operation. Includes full access to RIVA's world famous tuning library along with unmatched technical support. Easily switch between performance tunes and then back to stock settings if you wish.
MaptunerX Features and Benefits:
Awesome acceleration and a top speed increase!
Reflash your ECU instantly without shipping it out for programming.
Switch between performance tunes quickly & easily.
Restore stock tune settings if you wish.
Easy to use, full colour, touch screen display.
RIVA Power Filter is installed. Kit replaces restrictive factory intake system delivering improved throttle response and top-speed. RY13160-1
RIVA Engine Breather Upgrade Kit is installed. Eliminates power-robbing crankcase emissions from your engine's air intake. Increases horsepower by removing the engine's requirement to burn relatively non-combustible oil.
RIVA 'GEN-3' Power Cooler Kit is installed. Power Cooler is dramatically more efficient than original intercooler system delivering an increase of 20 peak horsepower. Features integrated TiAL 50mm Blow-off Valve that relieves boost pressure during off-throttle operation reducing supercharger clutch wear and eliminating heat soak in discharge tube. RY17160-PC-TV £1099
RIVA Pro-Series Engine Cooling Upgrade Kit is installed. Kit delivers dramatically improved cooling efficiency to engine and oil cooler for increased performance & reliability. Greatly enhances water flow & pressure by replacing restrictive OEM pump strainer & water fittings with high-flow billet components and superior routing.
RIVA Valve Retainer Upgrade Kit is installed. Kit increases the reliability of your engine by reducing the possibility of valve float at high rpm. RY19040-SRU £458
RIVA Free Flow Exhaust Kit is installed. Kit replaces restrictive sound suppression system located between water box and hull exit reducing backpressure and engine operating temperatures. RY16060 £269
Solas Concord Impeller is installed. New design incorporates a large blade area and superior hub design that deliver increased acceleration and top speed. Billet nose cone included. £355
RIVA Pump Seal Kit Dramatically reduces cavitation and prop spin. Location specific, moulded inserts fill the voids in intake grate ramp that can bleed air into pump causing cavitation.
RIVA Top-Loader Intake Grate is installed. Race bred design features oversized top loader wing and optimized inlet ramp for racing applications. Bulletproof stainless steel construction makes this grate virtually indestructible and eliminates the need for additional restrictive support bars.
 IF VIDEO DOESNT WORK TRY TO RELOAD PAGE. 
Shipping & Returns

Free 24hr shipping on orders over £100
Share
View full details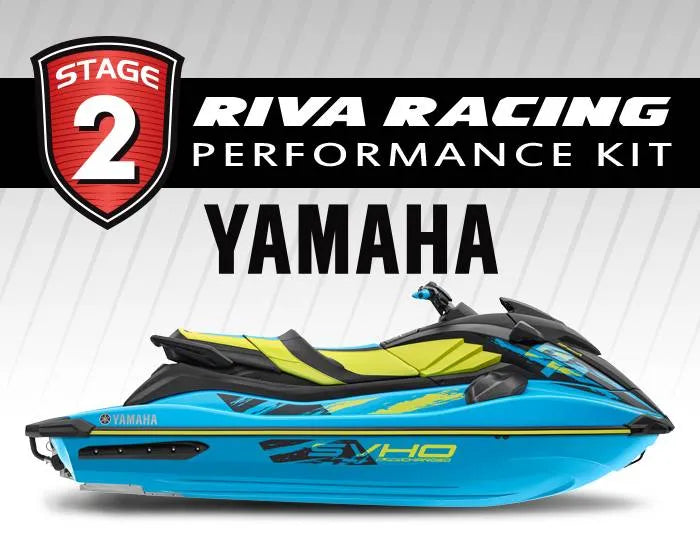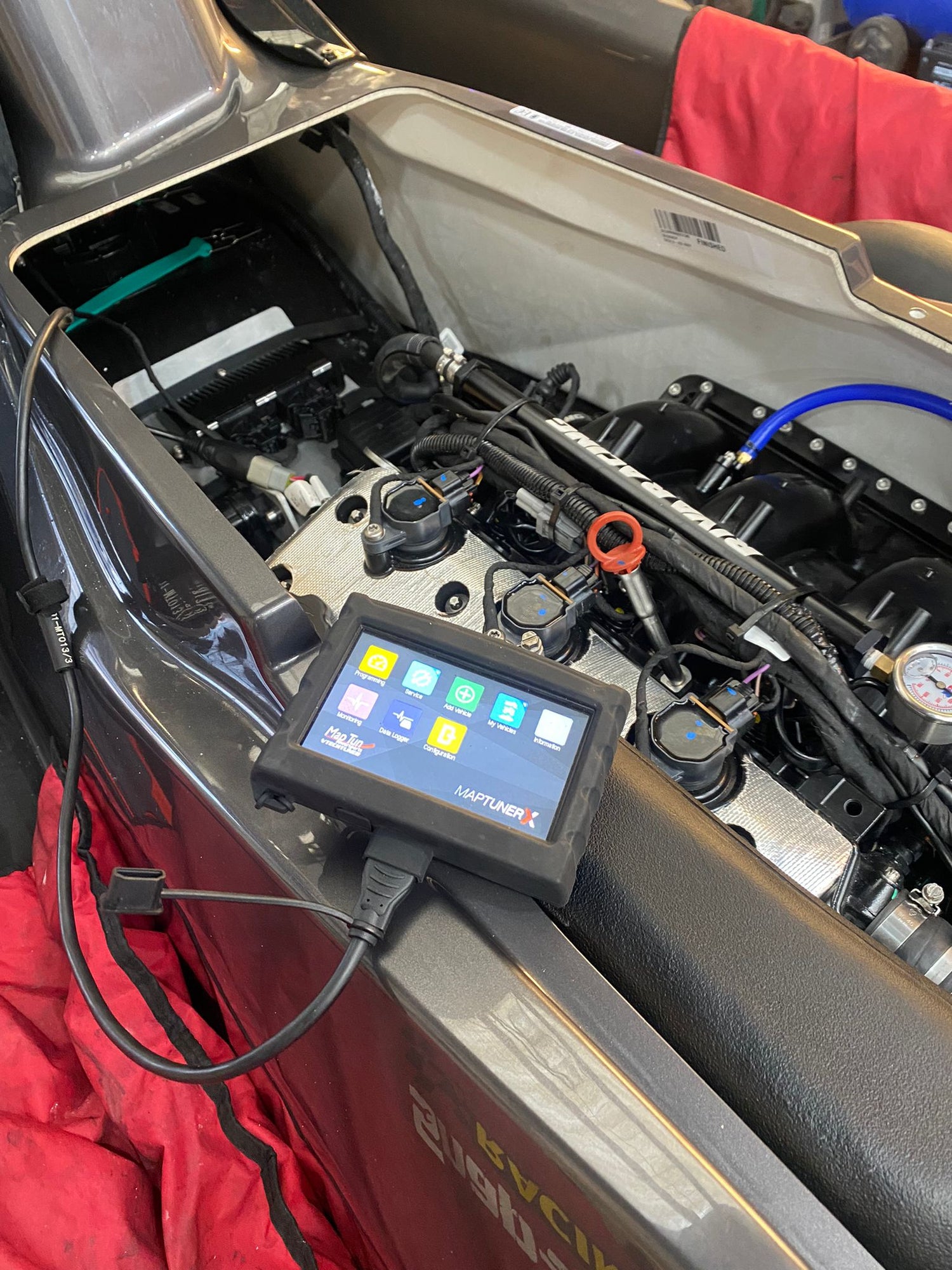 In House Support
Our online shop has evolved from many years of real-world experience with the products we sell. Peace of mind for our customers being able to rely on us when needed for support or advice.
Free Fast Shipping

We take pride in getting parts from door to door promptly, we ship many of our products with Fedex24 ensuring you receive your items fast and most importantly in great condition.

 

Knowledgeable support

With a joint experience of over 45 years in Marine Industry we won't be beaten on support offered to our customers whether the purchase is a bottle of oil or a complete boat package the same level of service is always offered.